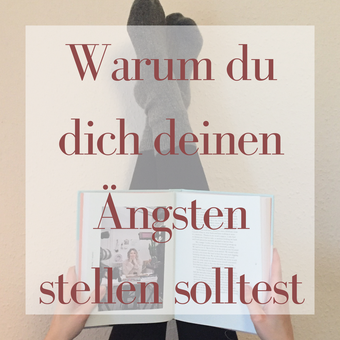 Über Uns. Dich und Mich.
Denn wir müssen mal reden.
Ehrlich gesagt hatte ich die Überschrift schon eine Weile und habe gespannt darauf gewartet, wen ich mit ''Dich'' meine.
Wer ich bin, weiß ich schon. Zumindest so ungefähr. Aber du?
Du bist die Angst, der Zweifel, die vielen Gedanken.
Ich weiß nun, dass es euch geben muss. Dich muss es für mich geben.
So steigere ich mich. Wachse über mich hinaus.
''Courage is not the abscence of fear, but rather the judgement that something else is more important than fear.''
Und es gibt wichtigere Dinge, die ich nicht bereuen möchte.
Ich möchte mein Bestes geben. Ständig und überall.
Also Danke. Danke, dass es dich gibt, denn ohne dich wäre alles selbstverständlich.
Irgendwo wirst du wahrscheinlich immer sein. Vermutlich genau dann, wenn ich es nicht erwarte.
Und wahrscheinlich im Nachhinein auch total unberechtigt.
Es geht nicht darum, keine Angst mehr zu haben, sondern darum es trotzdem zu tun.
Es zu wagen.
Du solltest dir von niemandem das Gefühl geben lassen, dass du etwas nicht kannst.
Oder, dass du etwas nicht tun solltest, weil es nicht ins Bild von dir passt.
Nur um später etwas zu bereuen? Klingt für mich nicht besonders sinnvoll.
Man kann nie wissen, was passiert.
Also sollten wir anfangen jede Gelegenheit, die sich uns bietet, zu nutzen und unsere Angst zu überwinden.